La preparación y el lanzamiento pendiente del nuevo sistema de autobuses de tránsito rápido de alta capacidad GRTC Pulse significa que se avecinan cambios importantes en su ruta de 7.6 millas en las calles Broad y Main en Richmond. Estos cambios no solo afectarán a quienes viajen en Pulse, sino que también afectarán a los automovilistas, ciclistas y peatones de la ciudad.
One of the changes that city drivers are already struggling to adapt to is the integration of bus-only and bike-only lanes to some of Richmond's major thoroughfares. You may have already gotten comfortable with driving alongside these restricted lanes, but do you know the safest (and legal) ways to properly turn across them?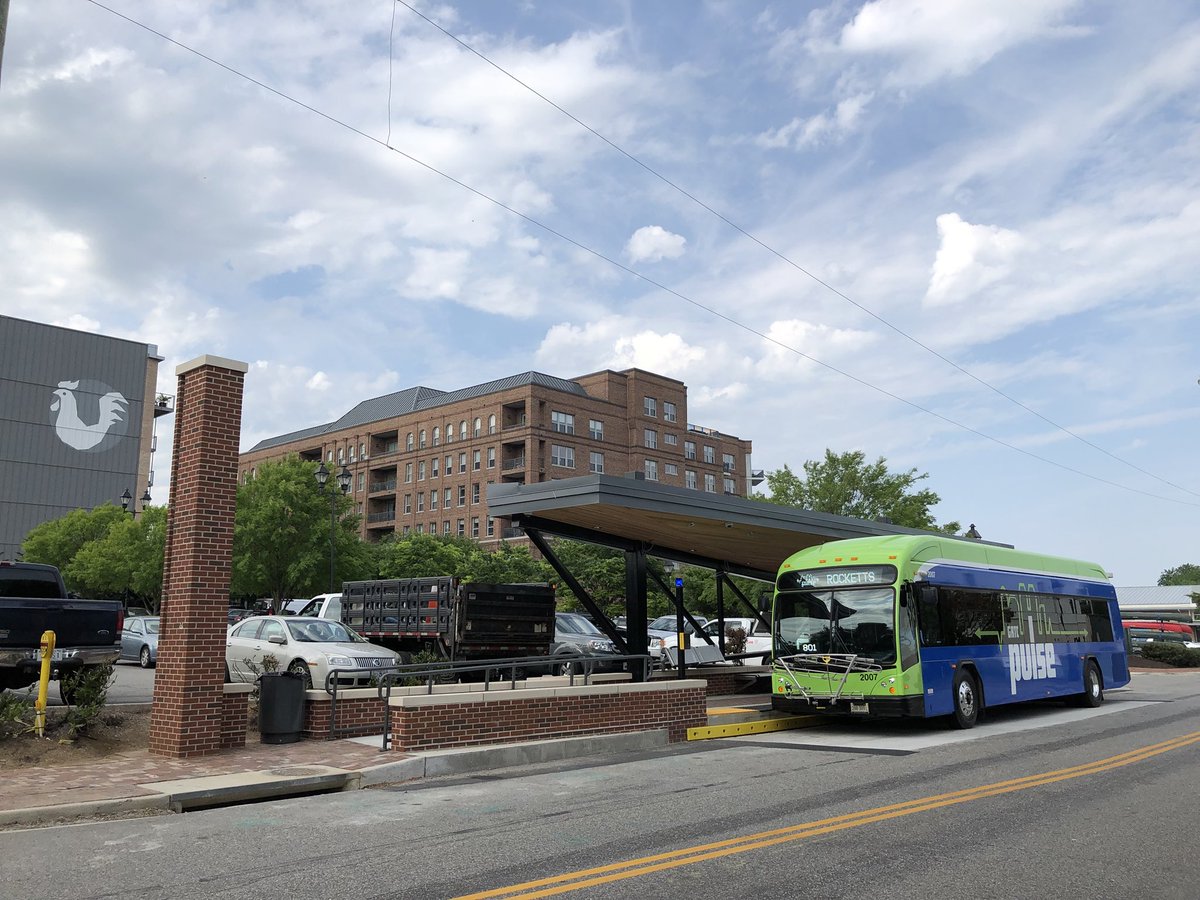 Giros a la derecha y carriles exclusivos para autobuses
There are some sections of East Broad and Main Streets that now feature curbside lanes with bus-only designations. According to Virginia DMV, drivers should not travel in the bus lane unless it is necessary to make a right turn, and the driver is responsible for checking all mirrors and blind spots and yielding to buses.
Si no cede el paso a un autobús en el carril del autobús mientras gira a la derecha, puede ser responsable de cualquier daño que pueda resultar.
Giros a la izquierda y carriles exclusivos para autobuses
All left-side (median) bus-only lanes that have been introduced as part of the Pulse project have traffic lights that are designated to control only the bus lane. Drivers traveling parallel to these median bus lanes have clearly-marked left turn lanes and traffic signals at all intersections where left turns are permitted.
If you are turning left beside a median bus lane, obey the traffic signal for your lane of travel. Do not attempt to make U-turns or left turns while your signal is red—a bus traveling on either side of the median may have a green light even though others are stopped.
When your traffic signal shows a green arrow, buses will have a red light. Simply proceed and turn left across the bus-only lane.
Right Turns and Bike Lanes
Similar to bus lanes, drivers should not travel in bike lanes unless they are making a right turn. The driver is also responsible for checking for cyclists and yielding to any who are in the bike lane. Be sure to check all blind spots carefully as it is much harder to detect swift-moving cyclists than it is to see a 40-foot bus.
Left Turns and Bike Lanes
Making left turns beside bike lanes is a bit trickier. Take for example the recent two-way cycle lanes introduced on Franklin Street between Monroe Park and the State Capitol. When you have a green light as a motorist, the cyclists in the bike lane also have a green light. What should you do?
Las colisiones traseras son el tipo Code of Virginia states that "the driver of a vehicle, intending to turn left within an intersection or into an alley, private road, or driveway shall yield the right-of-way to any vehicle approaching from the opposite direction if it is so close as to constitute a hazard." Simply interpreted, you should yield to any oncoming cyclists using the bike lane.
Though the Code of Virginia does not currently specify right-of-way in instances of making left turns beside bike lanes with cyclists traveling in the same direction as a motor vehicle, it is safest to follow the same instructions as when making right turns and check all mirrors and blind spots and yield to anyone in the bike lane.
Otras precauciones de seguridad relacionadas con el pulso
In order to raise community awareness of the changes we all need to make to help the GRTC Pulse launch safely and successfully, Allen & Allen has initiated a campaign to share tips for bus riders, motorists, cyclists, and pedestrians throughout May and June, 2018.
Be sure to check our blog every Monday for new and informative articles that can help you stay safe and improve the quality of your commute when sharing the road with Pulse. If you have specific questions or safety concerns, please let us know! Reach out to us on Twitter at @allenandallen for answers, quick tips and helpful infographics. Share your own recommendations for Pulse safety with us by using the hashtag #RVAPulsePoints.