La preparación y el lanzamiento pendiente del nuevo sistema de autobuses de tránsito rápido de alta capacidad GRTC Pulse significa que se avecinan cambios importantes en su ruta de 7.6 millas en las calles Broad y Main en Richmond. Estos cambios no solo afectarán a quienes viajen en Pulse, sino que también afectarán a los automovilistas, ciclistas y peatones de la ciudad.
One of the most obvious changes is the addition of bus-only travel lanes down Broad Street. While these lanes are essential for the GRTC Pulse to maintain its timely circuit, they are also very appealing to cyclists seeking more space between themselves and moving traffic. However, the bus-only lanes pose a greater risk to cyclists than it may appear.
Existing Dangers
According to the Centers for Disease Control and Prevention (CDC), bicycle trips account for only 1% of all trips in the United States, and yet bicyclists face a higher risk of crash-related injury and deaths than occupants in motor vehicles. In 2015 in the United States, over 1,000 bicyclists died and there were almost 467,000 bicycle-related injuries.
The CDC statistics revealed that most bicyclist deaths occur in urban areas and at non-intersection locations. Alcohol played a part in 37% of crashes involving bikes, and those under the influence were nearly equally divided between cyclists and motorists.
In Richmond, three of the most common bicycle-related dangers echo the CDC findings of greater threats to cyclists in urban and non-intersection areas. Those dangers are "dooring" (when the occupant of a parked car opens a door into the travel path of a passing bicycle), cyclists entering an intersection without right of way and being struck, and cyclists being struck by a vehicle moving on a parallel path without adequate space between the car and the bike.
Strides Forward for Safety
To address these existing concerns, Richmond has been integrating bike lanes throughout the city in areas with the heaviest cycle traffic. In some neighborhoods, these bike lanes are separated from other motor vehicle travel lanes either by vertical posts set in the pavement or a wide, painted margin. One example of these "buffered" or protected bike lanes can be found on Franklin Street between Virginia Commonwealth University's Monroe Park Campus and its Medical Campus two miles to the east.
In other neighborhoods and on most bridges that cross the James River, bike travel is designated by "sharrows", a name coined by combining the words "share" and "arrow", painted onto the road surface. These sharrows are to remind motorists that the roadway is commonly used by cyclists and that they're required to allow them adequate space to safely travel. Cyclists should always ride as far to the right side of the road as safely possible in sharrow areas.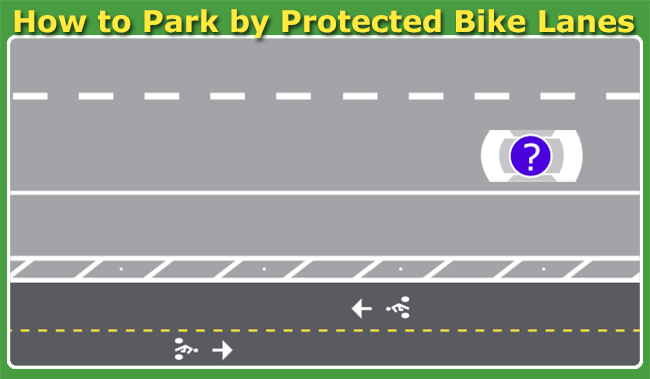 Pulse-Specific Concerns for Cyclists
The temptation for cyclists to use bus-only lanes can be high in areas where space for bikes is already limited. It's easy to assume that you might be safer in a lane where cars are prohibited, especially if you're only traveling for a block or two. However, these lanes are designed to create a swift throughway for GRTC Pulse buses, and those buses are unable to stop as quickly or maneuver as efficiently as smaller vehicles if a cyclist enters their path.
Some Pulse transit stations along Broad Street are located in the median instead of curbside. Median stations require Pulse buses to transition into and out of the flow of traffic at frequent intervals. While motorists who drive in bus-only lanes are putting themselves at risk for a collision near these stations, the risk to cyclists is much greater because they are less likely to be seen in the bus driver's mirrors.
Road-sharing laws in Virginia state that cyclists must ride on the right side of the road and in the same direction as motor vehicle traffic. Despite the law, some cyclists and bike couriers have expressed their intent to use the bus lane against the flow of traffic because they believe it to be a safer or more efficient alternative. This could not be farther from the truth. GRTC and Richmond Police have reminded cyclists, pedestrians, and skateboarders that there is no safe way to get out of the path of an approaching bus when you're traveling illegally in the bus-only lane. Additionally, drivers making legal left turns beside bus-only lanes are adapting to these new traffic patterns and likely will be looking for larger vehicles crossing their paths—not cyclists.
To best ensure your safety when riding your bike along the Pulse route:
Wear a properly-fitted and secured helmet.
Stick to the right side of the road.
Cross only at intersections and obey the pedestrian signals.
Wear brightly-colored or reflective clothing.
Use both a front and rear light on your bicycle after dusk.
Otras precauciones de seguridad relacionadas con el pulso
In order to raise community awareness of the changes we all need to make to help the GRTC Pulse launch safely and successfully, Allen & Allen has initiated a campaign to share tips for bus riders, motorists, cyclists, and pedestrians throughout May and June, 2018.
Be sure to check our blog every Monday for new and informative articles that can help you stay safe and improve the quality of your commute when sharing the road with Pulse. Also, be sure to follow us on Twitter at @allenandallen for quick tips and helpful infographics, and share your own recommendations for safety with us by using the hashtag #RVAPulsePoints.